Ethan Lim joins as Advisor, Discretionary Portfolio Management
William Goh joins as Vice President and Portfolio Manager
Both bring with them strong track records in wealth management
SINGAPORE, 10 March 2022 – Bespoke wealth manager Paragon Capital Management Singapore ("PCMS" or "the Company") has strengthened its team with the addition of two new senior team members, Ethan Lim and William Goh. Ethan has joined the organisation as Advisor, Discretionary Portfolio Management, where he will leverage PCMS' resources to provide independent advice to family office clients. William is a Vice President and Portfolio Manager for PCMS' Paragon Income I, an income-oriented fund that aims to provide stable returns for accredited investors over the longer term.
PCMS CEO & Chief Investment Officer Paul Lee, said, "We are pleased to welcome Ethan and William to the PCMS family. Their addition to our bench strength is timely as we continue to see rising demand for independent wealth management services, and in particular, family office services on the back of an increase in wealth generation and awareness of the need for wealth planning. We look forward to drawing on Ethan and William's expertise to better meet the needs of our existing and prospective clients."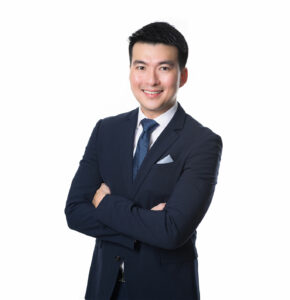 Ethan Lim, Advisor, Discretionary Portfolio Management at PCMS
Ethan brings with him 18 years of experience in wealth management, private and corporate banking. Ethan was part of the inaugural cohort of Certified Family Office Advisors by the Wealth Management Institute and he has spent the majority of his finance career as a trusted advisor to ultra-high-net-worth individuals in Southeast Asia. Prior to PCMS, he was with Credit Suisse Private Bank for seven years as a Client Relationship Manager. In his earlier career years, he also worked as a director of private banking at ABN AMRO Bank, and client relationship manager with United Overseas Bank.
On joining PCMS, Ethan said, "The depth of knowledge and track record that Team PCMS possesses is very impressive, and I feel privileged to be working with the right people who can help me deliver the best experience and investment returns for my clients."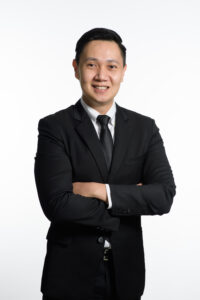 William Goh, Vice President and Portfolio Manager for Paragon Income I Fund at PCMS
William brings with him over eight years of wealth management and banking experience. He was formerly with Credit Suisse Private Bank and held various positions, including as a Fixed Income Sales Specialist, Dealer and Client Service Representative. He has advised ultra-high-net-worth individuals, external asset managers and internal stakeholders on fixed income and trading across multiple asset classes. William was also a core member of the team that received the "Best Private Bank: Fixed Income Advisory" 2020 award from Asian Private Banker.
"Independent Asset Managers like PCMS have seen rapid growth in recent years and more clients and practitioners recognise their value proposition of client centricity and nimbleness amid today's volatile environment. I am delighted to join the close knit and highly motivated team at PCMS as it expands its suite of products for clients," said William.